On February 17, 2019 Seth Alcorn resigned .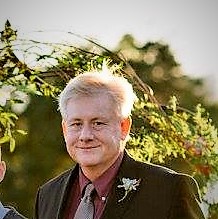 REVEREND TIM DYKE ~ PASTOR !
ON JUNE 9TH, 2019 REVEREND TIM DYKE WAS VOTED IN UNANIMOUSLY AS PASTOR. WE LOOK FORWARD TO SEEING HOW OUR LORD WILL USE RIVERMONT BAPTIST CHURCH FOR HIS WILL AND GLORY IN THE EXCITING YEARS AHEAD!